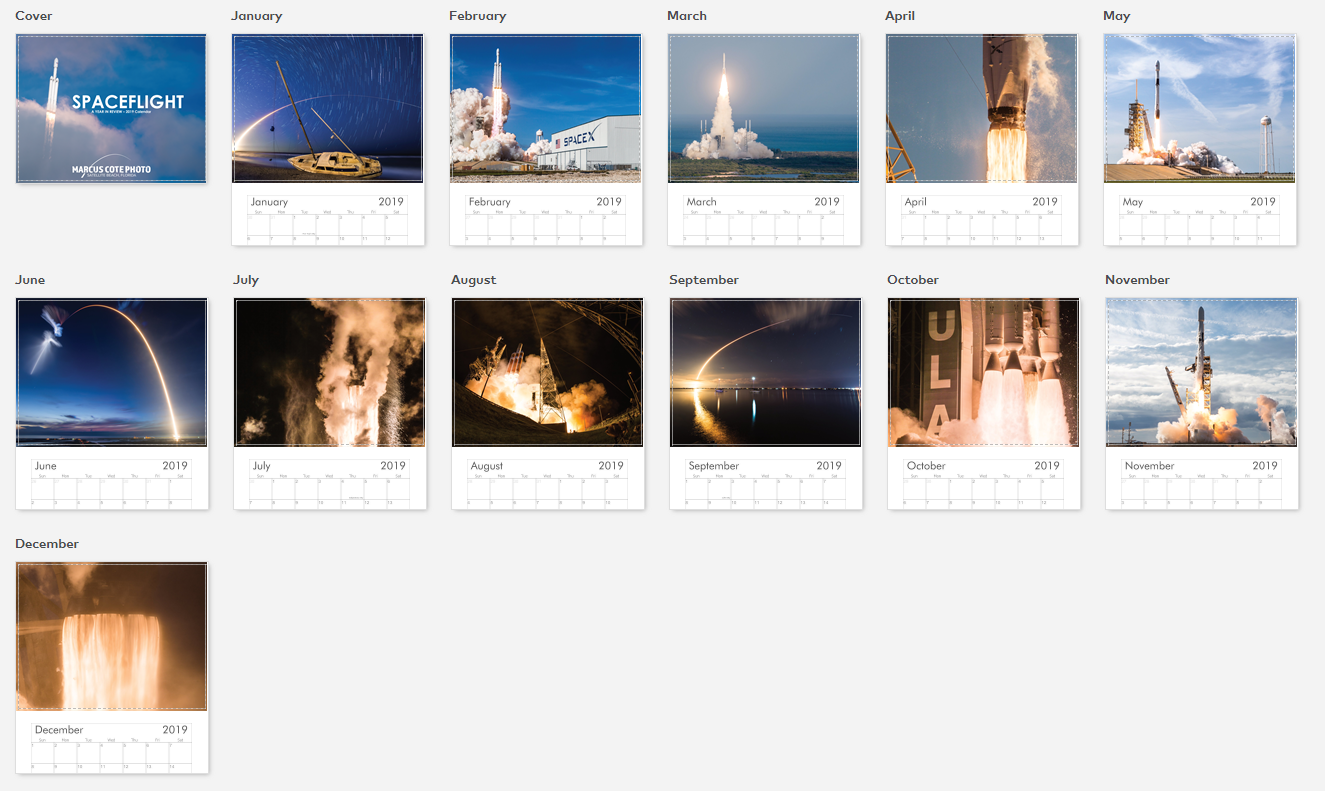 Thank you for your interest in a 2019 Spaceflight Calendar! The calendar features a chronological series of photos that were captured from spaceflight missions that occurred each month on Florida's Space Coast in 2018. I chose my favorite photo from each month's launch(es) for that month's header photo. The dates/vehicles/missions of
every launch
from the Space Coast in 2018 are also listed within the date boxes of each month. Moon phase dates, full moon names, holidays, and season changes are listed within date boxes for each month. (See example at bottom of page.) Calendars are printed on high-quality glossy paper and are spiral-bound. 
If you are interested in purchasing a calendar, please fill out an information form below, and I will respond with specific details about price and payment options.
All moon phase/launch dates are listed in U.S. Eastern Time (EST/EDT). If you purchased a calendar before 12/30/18, launch dates were listed in UTC. I have since made all date/times uniform. This change only impacts the first two launch dates listed in January.
Price: $25 + estimated $5.00 shipping in United States
(excluding Alaska and Hawaii). Shipping to all locations including international may have varying costs. Live on the Space Coast?
Ask about local pickup!
Thank you for your interest in a 2019 Spaceflight Calendar! Please check for follow-up email regarding shipping and payment information.