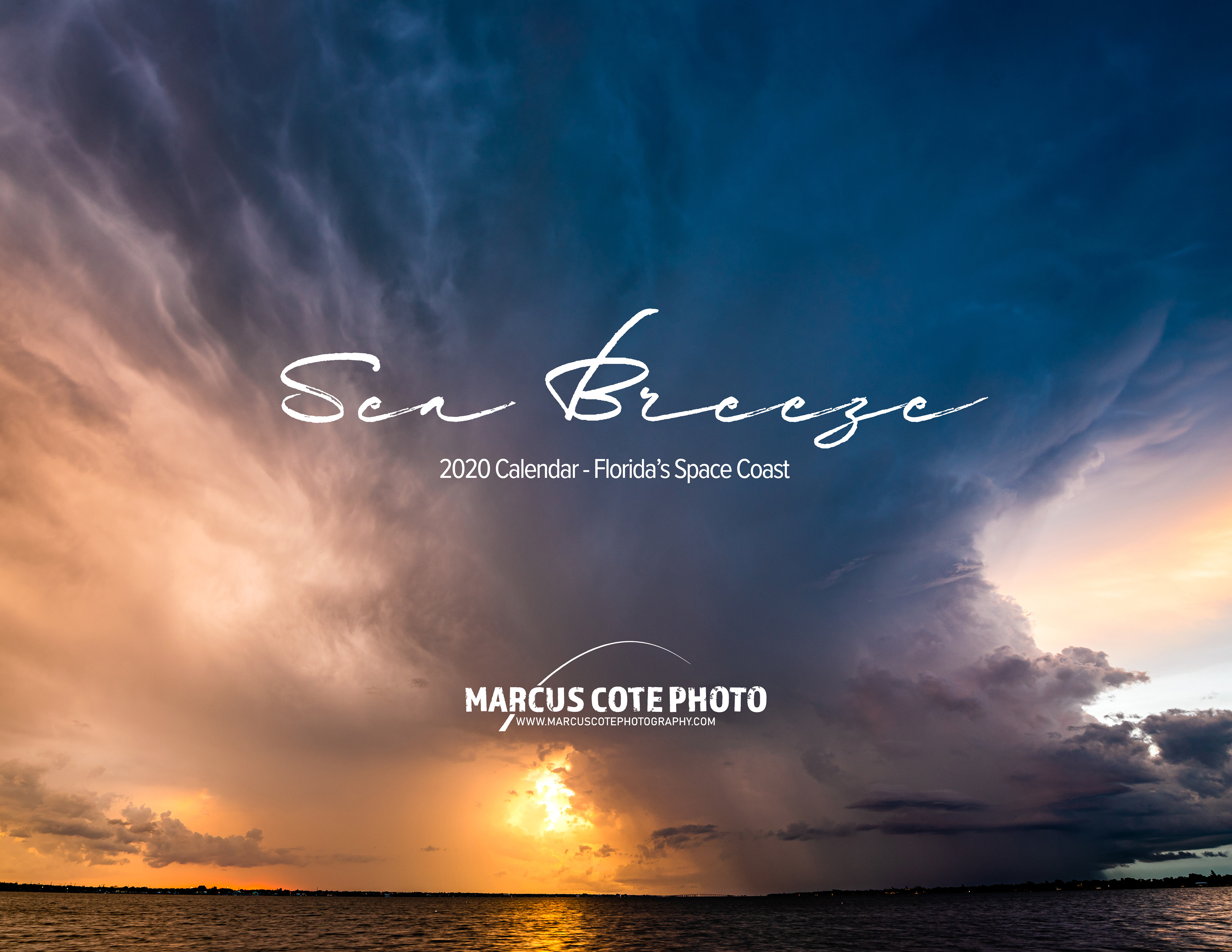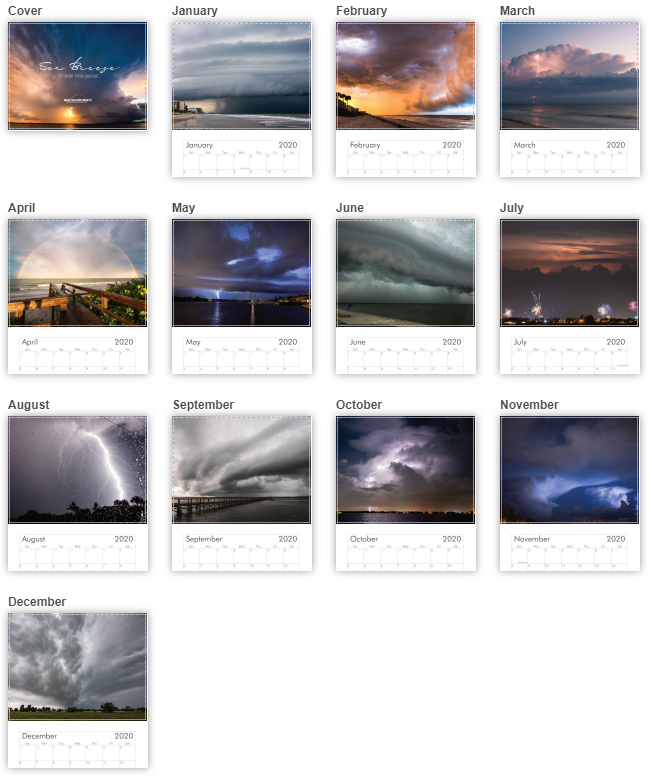 Thank you for your interest in a 2020 "
Sea Breeze
" Calendar! The calendar features a series of photos from extraordinary displays of weather that occurred throughout 2019 on Florida's Space Coast. The calendar includes the monthly moon phases (first quarter, full moons and their names, third quarter, and new moon) as well as major holidays and season changes. The calendar also includes some weather-related dates such as the start and end of Atlantic hurricane season, some historic "on this day" weather events, and more. Calendars are spiral-bound and are printed on 8.5" x 11" premium-quality thick, glossy stock. All time-specific events are listed in Eastern Standard Time.
If you are interested in purchasing a calendar, please fill out an information form below, and I will respond with specific details about price and payment options.
Price: $30 + Free local pickup in the Melbourne, Florida area 
or estimated + $7.00 shipping within the continental U.S.
 *Shipping to all locations may have varying costs. International shipping is available. 
Thank you for your interest in a 2019 Spaceflight Calendar! Please check for follow-up email regarding shipping and payment information.