Launch location: Space Launch Complex 40, Cape Canaveral Air Force Station
Launch Window: Wednesday, July 24 at 6:24pm EDT (instantaneous)
Backup Launch Window: Thursday, July 25 at 6:01 PM EDT 
This discussion IS NOT a forecast and is not intended to be one. This discussion is a collection of weather observations and information.
Last edited: 7/24/19 @ 2:00pm EDT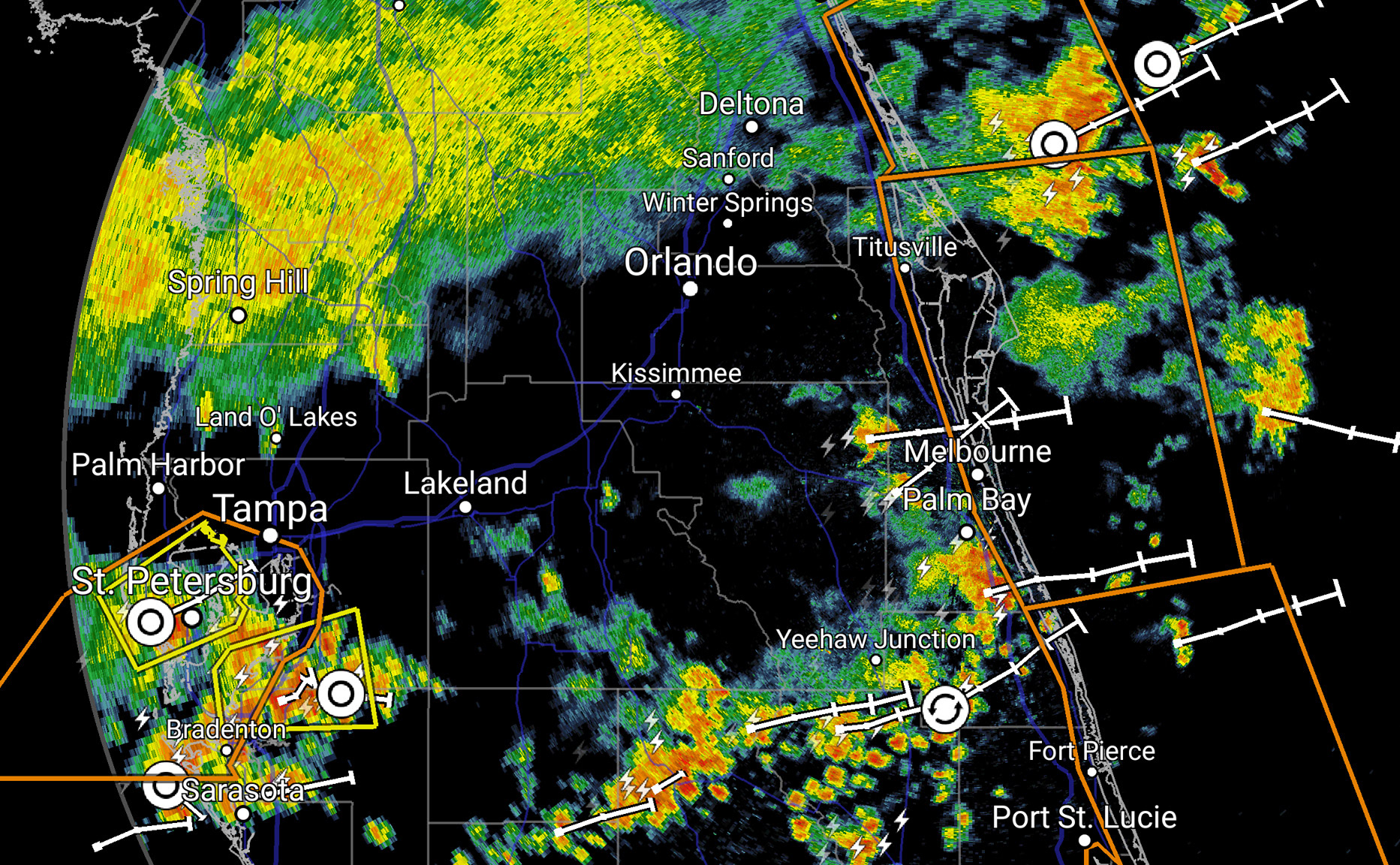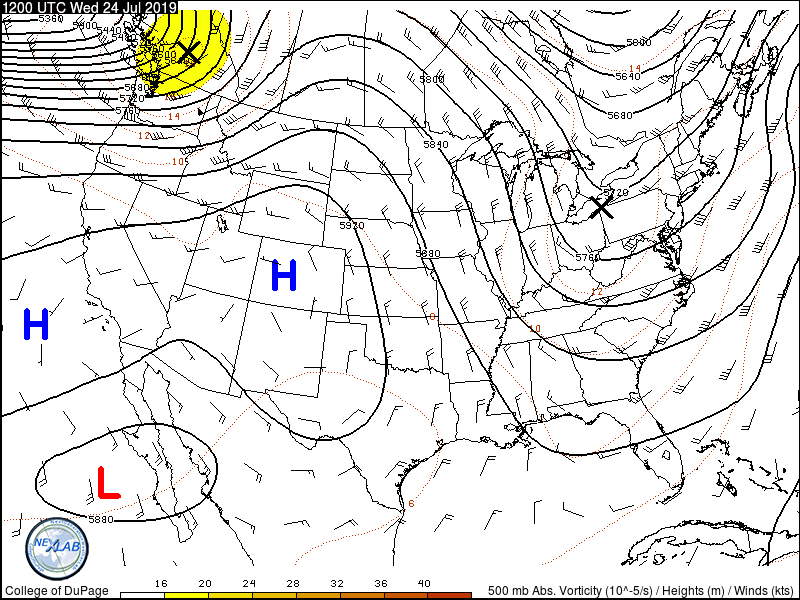 A deep mid/upper level trough currently resides over the eastern half of the U.S. An accompanying surface cold front has been able to sag across northern parts of the Florida peninsula against the norms of typical late-July climate. Along the front, several features will exist to aid lift and enhance the chance for rain and storms across Florida today. Ahead of the front, deep moisture is in place across the peninsula. The current placement of these features has much of Florida in a west-southwest steering-level flow, which will cause storms to quickly move from west to east towards the Atlantic Coast. The strength of this flow working with lift along the front could lead to some storms that produce gusty winds, lightning, and heavy rainfall.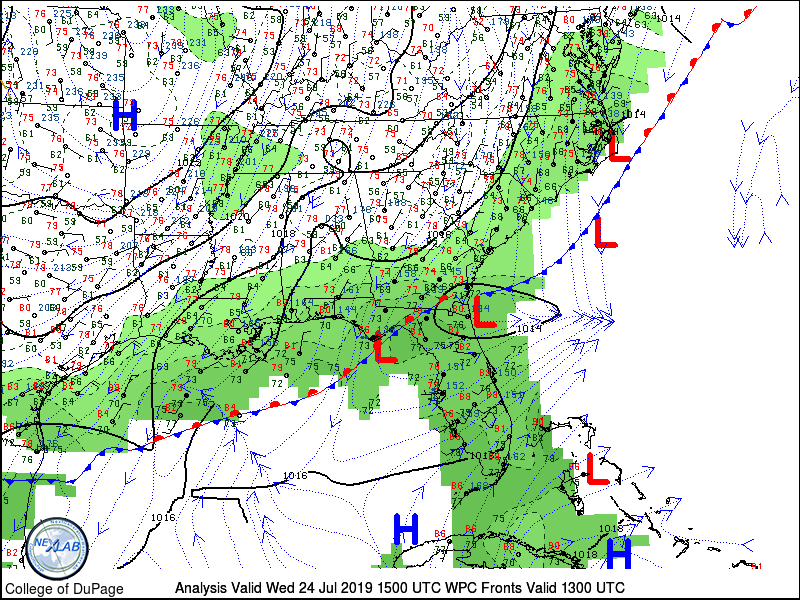 Short-range, high-resolution model runs for this evening (near the 6:24pm EDT instantaneous launch window) show the possibility for these storms to be near or directly affecting areas such as Cape Canaveral and the Eastern Range. An opportunity for launch is going to depend on the exact timing and location of these storms and their associated features before and during the time of launch as they quickly move across Central Florida. The 45th Weather Squadron monitors the presence of clouds, wind, precipitation, and lightning in order to determine if conditions are safe for the vehicle to make its journey through the atmosphere.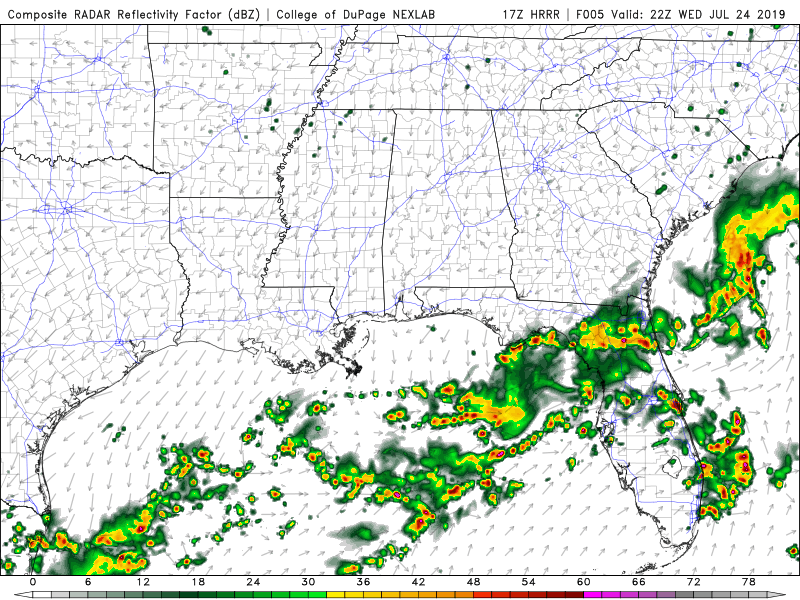 The 45th Weather Squadron highlights three areas of concern in their Launch Mission Execution Forecast for this afternoon's launch window. The presence of weather features such as lightning, cumulus clouds, and thunderstorm anvils in the forecast area near and during the launch window may violate some of the launch weather safety rules. The 45th Weather Squadron gives a 70% probability that weather conditions will violate the launch weather rules in their most-recent update.